If you are serious about making serious money from your property through Airbnb, then you will need to get more Airbnb bookings. Just leaving your business to chance is not good enough. But apart from having a beautifully clean and well-presented home, what can you do?
Getting more Airbnb bookings is not a set and forget strategy
It requires a proactive approach and you need to be focused to ensure all the little details from keeping supplies topped up to maintaining pristine linen are all catered for. Then there is the guest communication, the marketing, plus the cleaning and maintenance of the property.
If you have more than one Airbnb property, the workload increases. Apart from doing it all yourself, is there another way?
The answer is a resounding yes!
You could do what many inspired Airbnb owners are doing, and that is to employ a reputable Airbnb management service like Hometime to help.
Hometime has an impressive history of successfully taking care of the basics while you can get on with other things! Keeping occupancy levels high and your work load low, they can increase your profit margin considerably.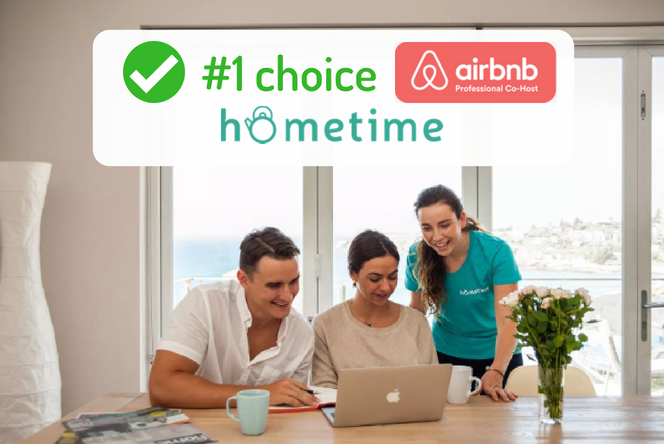 While they do come at a price, the benefits they bring more than make up for this cost. Consider these advantages:
They can optimise your listing which brings in more bookings, which increases your Airbnb income
When the guest moves out, their home keeping team moves in to present your home like a 5-Star hotel which includes the linen and towels
Sync your Airbnb calendar to them so that they can see when the property needs cleaning, which also means they can respond rapidly to guest enquiries
What does this mean for you?
It means fewer problems because they carefully select the guests ensuring they match your preferred guest profile.
Having Hometime take care of the property management, you are free to get on with life knowing that your investment is working away to put money in the bank.
Guest enquiry management is crucial to your business.
If you want your business to grow, you must show the love! But the problem with Airbnb is that enquiries can come in at any time of the day or night. International travellers work in a different time zone to you so late responses may cost you the booking.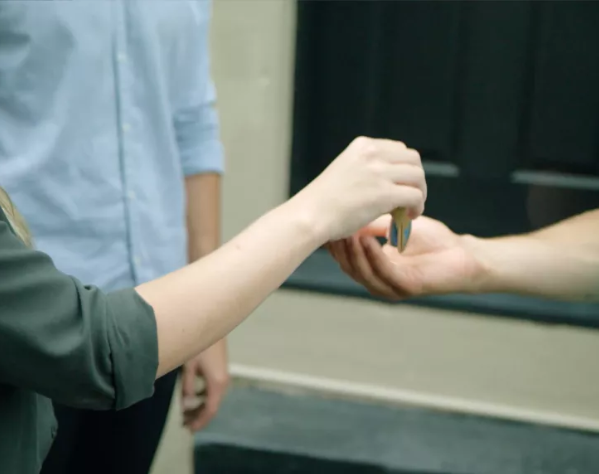 On arrival, the enquiries can continue as your guests struggle with problems such as how do they find an all-night chemist, or how to open the lock box, or why has the water gone cold after only six long showers and five clothes-washing cycles?
Valuable time can be wasted as you strive to answer a multitude of questions.
The Hometime team have the experience within property and guest management; they have people on standby 24/7 to answer your guest questions promptly.
A quicker response keeps the guests happy and produces positive feedback on the service and the property
Lost keys or an electrical/plumbing problem are sorted quickly giving your guests peace of mind
Hometime understand how a quick response rate will elevate your listing higher in the search engine resulting in achieving more potential guests
The more business you get, the more Airbnb boosts your property's ranking in the search results
They will vet your guests to ensure you are getting the type of person who will love your home as much as you do
Airbnb's motto is "the more and better the reviews, the higher the ranking".
Short term Airbnb management services can make your investment profitable and ensure your guests are paying the right price to maximise your income. With a service such as Hometime, you know your business is in professional hands and the property is always ready to welcome new guests, which relieves you of that duty.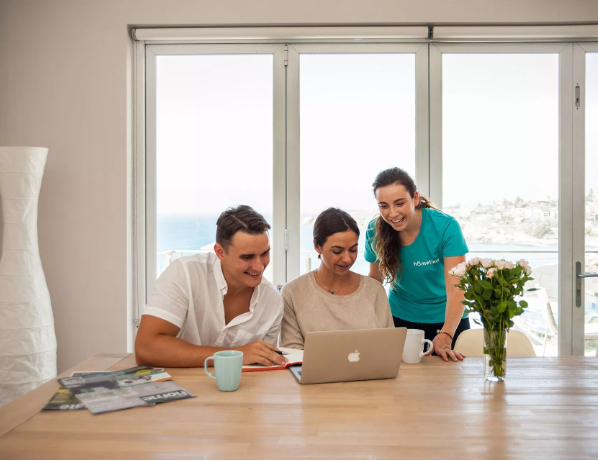 The higher occupancy rate and the greater number of positive reviews you receive will act as a testament to Hometime's efficiency. They work for you to ensure you prosper in your Airbnb business.
Airbnb management services are the most effective way moving forward, helping you build a business that grows and prospers. Cooperatively working together, you can reach new heights in the Airbnb industry.