There are so many excellent options available that finding the best places to stay in Sydney can be a daunting task. With its iconic Opera House and Harbour Bridge, Sydney is one of the most visited and recognized cities in the world.
In this comprehensive breakdown of the best and most popular neighborhoods in Sydney we aim is to provide options for every type of traveler and all kinds of interests. Not only do we break down the neighborhoods, but we also give you things to do and the best hotels in each neighborhood.
Let's get started…
Sydney CBD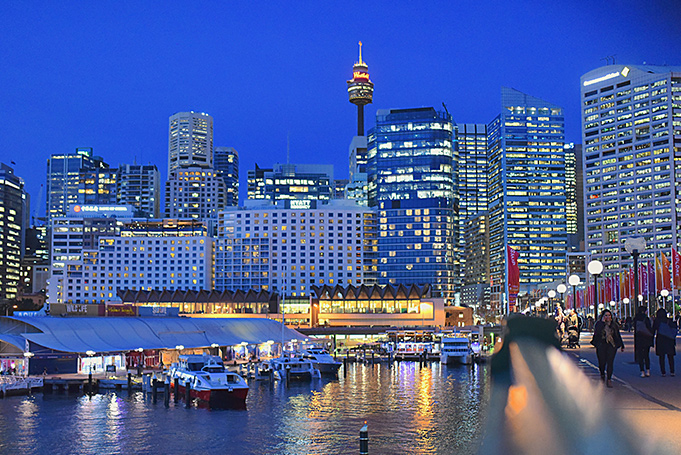 The central business district makes a great location for people in town for…yeah you guessed it…business. Being centrally located means you have easy access to public transport and are close to many of the City's major tourist attractions.
If you are in the city for work reasons and only plan on staying a short time the CBD could be the place for you. However, with its lack of bars and restaurants, it tends to lack vibrancy after everybody has left the office.
Things to See in the CBD
The Rocks: With its narrow alleys, small lanes and gardens, the Rocks a throwback to the times when Europeans first arrived in this part of the world.
Museum of Contemporary Art: located in The Rocks with several other fine galleries.
Sydney Harbour Bridge: A sight to behold, it can either be crossed or climbed!
Sydney Opera House: The Opera House is an iconic masterpiece of architecture and one of the most recognizable buildings in the world.
Botanical Garden: A fantastic green space in the heart of Sydney
The York by Swiss Belhotel
The Grace
The Tank Stream
Great Southern Hotel Sydney
Rydges World Square
Darling Harbour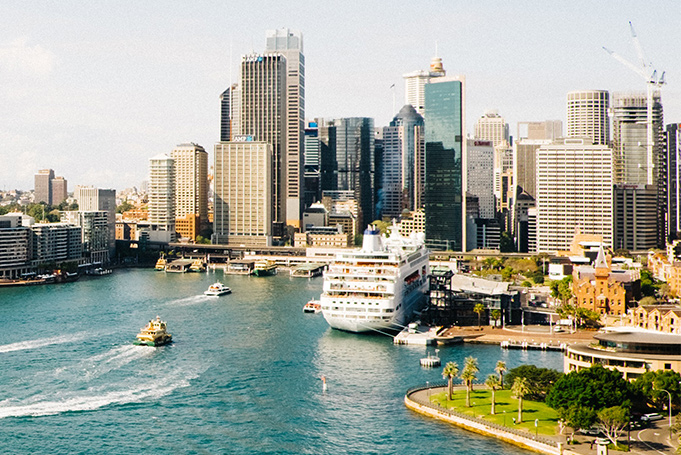 Darling Harbour has been a resurgent area of Sydney since its redevelopment in the late 1980s. Originally the docking area of the city, It has since transformed into a popular hub of fine food and drink establishments.
Similar to the CBD, Darling Harbour is centrally located and mainly appeals to people who are staying in town for a short period of time.
Things to See in Darling Harbour
Chinese Garden of Friendship: A beautiful and peaceful Chinese style garden with bridges, streams, ponds, and mounds.
Sydney Aquarium: The largest aquarium in the world, it also has the world's biggest concentration of sharks.
Sydney Zoo: All the Australian animals you can think of: kangaroos, emus, crocodiles, and koalas.
Madame Tussauds: Celebrities made out of wax
Australian National Maritime Museum: This excellent museum includes a submarine, a gunship, and even a replica of James Cook's HMB vessel.
ParkRoyal Darling Harbour Hotel
Dixon residences
The Star Grand Hotel
The Darling at the Star
Meriton Suites Sussex Street
Darlinghurst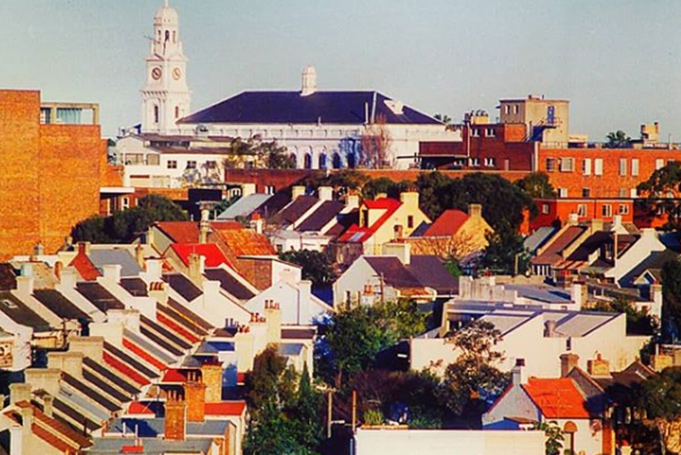 Most definitely the nightlife capital of Sydney. However, for all the late-night dalliances there are also plenty of quiet areas to relax. It is home to some fine old-school architecture and an array of hip cafes and restaurants.
A lot of different European emigre influences infuse this former gritty district. Its makeover over the last 30 years has seen it become one of the most popular areas in the city to visit. The Oxford Street area probably has the most bars and pubs per square mile in the whole of Australia.
Things to see in Darlinghurst
Sydney Jewish Museum: Discover the history of the Jewish in Australia.
Artspace: The center of contemporary art in Sydney, also comes with free admission
Elizabeth Bay House: Once referred to as the finest house in the colony.
Kings Cross Hotel: A four-level pub with live entertainment and great food and drink
Oxford Art Factory: The hippest live music venue in Sydney. The Factory was inspired by Andy Warhol's New York venue of the same name.
Cambridge Hotel
Sydney Wattle Hotel
The Strand Hotel
Hyde Park plaza
Kirketon Hotel
Surry Hills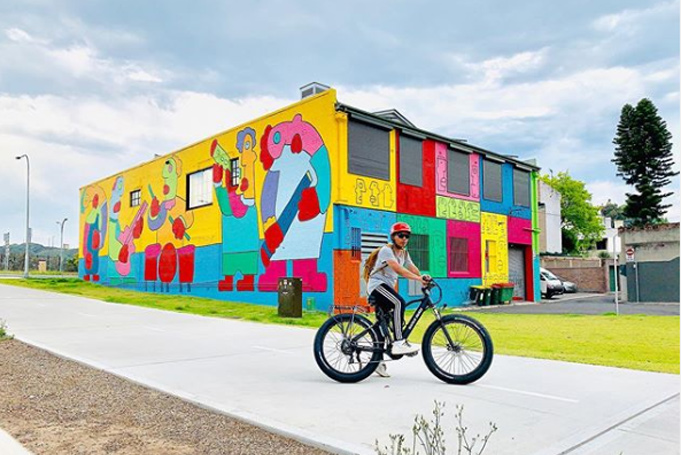 Surry Hills is the low key, cool and artistic part of town. A popular and trendy location with a sense of chic, the vibe is very boutique and local and comes with a laid back quality you won't find in the more central and touristy areas of Sydney.
Similar to Darlinghurst, Surry Hills had a rough and tumble reputation until it was gentrified in the '90s. It is now home to a fine collection of international restaurants that offer cuisine from around the world.
Things to see in Surry Hills
Messina: The best ice cream in Sydney
Belvoir Street Theatre: One of Sydney's most important cultural institutions, providing a stage to the city's cutting-edge actors, playwrights, and directors for more than thirty years.
Prince Alfred Park Pool: The place to go If you fancy a dip without the saltwater experience available at Sydney's beaches.
Golden Age Cinema: One of Sydney's premier arthouse theatres.
Thrift Stores: Surry Hills is home to Sydney's best second-hand thrift shop shopping.
Little Albion
57 Hotel
Apartment Hotel Botanik
Crown Hotel
Paddington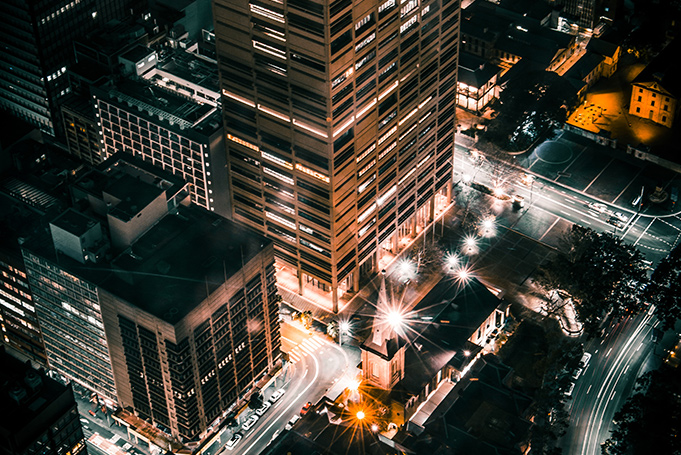 An upscale area of the city, Paddington is home to both amazing art centers and exciting exhibitions. Several boutiques showcase the latest and greatest in Australian design, while the Paddington Markets has a fine selection in clothing and trinkets.
Things to See in Paddington
Paddington Markets: You can find pick from a super variety of new and vintage clothing and great crafts and gourmet foods.
Moonlight Cinema: A great mixture of old classics and new blockbusters are screened at this outdoor cinema under the stars.
Comedy Store: All the best and most current acts from Australia and beyond at this purpose-built comedy venue.
Hordern Pavilion: This 5000 person capacity venue has hosted some of Sydney music fans' best-loved gigs.
Chiswick: Owned by celebrity chef Matt Moran, this restaurant is famous for supplying its own ingredients from the kitchen garden.
Mrs. Banks Hotel
Arts Hotel
Newtown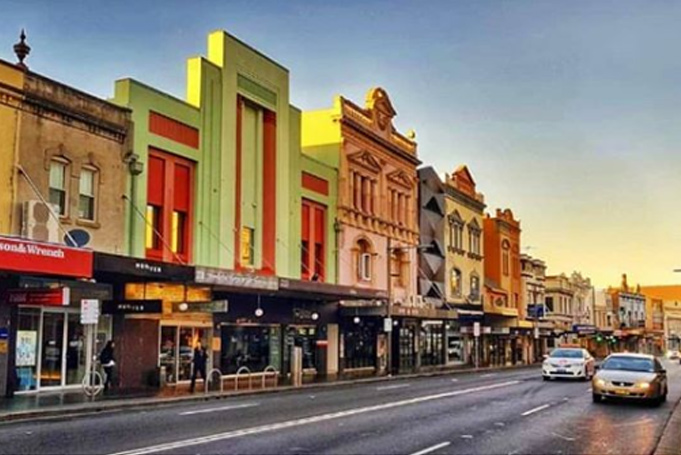 One of Sydney's must-visit neighborhoods, Newtown is teeming with life. As far as visitors go, this is one of the best places in Sydney for getting to know the local style. If you want to experience the local Sydney – with all its pubs, restaurants, and cafes – this is the place to do it.
Things to see in Newtown
The Camperdown Cemetery: Sitting quietly behind the St. Stephen's Anglican Church, what initially looks like something out of a Dracula movie actually turns out to be a very interesting site.
The Sydney Park: An excellent green space for jogging, chilling with friends, and playing some good old fashioned Aussie rules.
Gould's Book Arcade: A low-fi, neverending story style bookshop located on King Street. You're bound to find something great for the flight home.
Egg Records: One of the best and biggest vinyl record stores in Sydney
Henson Park: Home to Australia's oldest Rugby League club, the Newtown Jets. Henson Park is a great outdoor sports venue.
The Urban Newtown Hotel
Australian Sunrise Lodge
Cambridge Lodge Guest House
Bondi Beach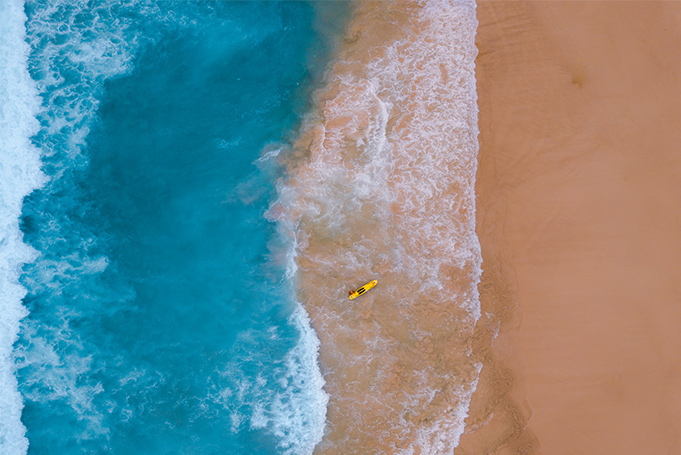 One of the most famous beaches in the world, and certainly the most popular beach in Australia come summertime. This is more of a surfer/tourist hot spot than a cultural attraction but it is some of the best surf in the world.
Transportation-wise, Bondi is slightly disconnected from the CBD and most of Sydney's other tourist attractions. It really is a place for beach lovers.
Things to see in Bondi
Sculpture by the Sea: an annual sculpture exhibition that showcases the best of both local and international artists.
The Bondi Junction Shopping Centre: one of the biggest shopping malls in Australia, the junction has a great range in fashion outlets.
The Beach – Obviously, right.
The Grid: Get a taste of the Grand Prix racing experience. The Grid offers virtual car racing experience with all the thrills of the real deal.
Hotel Bondi
Wake Up!
The Chee Bondi
That's it for our breakdown of this amazing city.
As a visitor to Sydney, you will be well served to pick any one of these amazing locations as your home base. You can find all the best hotel deals right here on Quickbreaks, your guide to Australian travel.