Whether your definition of a holiday includes a backpack, surfboard, or 5-star suite, New South Wales, or NSW, Australia is a holiday paradise for everyone. It's one of the most geographically and climatically diverse states in Australia. Situated on the Southeast corner of the continent, NSW is BIG, twice the size of Japan, and has as much land as the American states of Texas and Kentucky combined. 
The interior three-quarters of the state is desert-like with hot, dry summers and warm winters. It's perfect for off-roading, caravan camping, and outdoor trekking.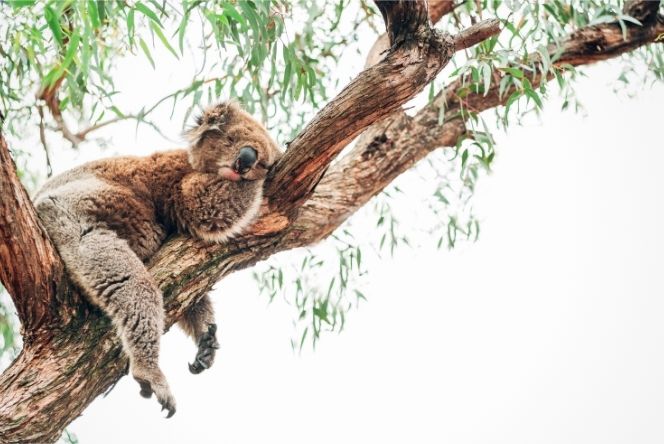 Closer to the coast, you will experience cool summers and cold winters in some areas. Whether you want to be near to the ocean, surfing on top, or diving below, NSW has dozens of the best beaches in the world, including Bondi Beach and Lennox Beach. And, you can stay at luxury resorts offering world-class pampering and relaxation.
New South Wales has fun for winter enthusiasts too. Check out Perisher, Thredbo, and Charlotte Pass for fantastic skiing and snowboarding.
If you prefer shopping to outdoor life, you'll find every style of shopping from mega-malls in Sydney to unique boutiques along your journey.
4 Regions to Visit in New South Wales
When planning holidays in NSW, there are four areas to stay and play. They are the South Coast, Central Coast, North Coast, and the Tablelands/Western Region.
South Coast
On the south coast sits NSW's third-largest city, Wollongong. It has pristine beaches where you can surf perfect curls alongside sea lions. And you're never far from oyster bars brimming with some of the world's best oysters.
Wollongong and the Illawarra region boasts one of the world's most iconic drives. It's the Grand Pacific Drive that takes you over the spectacular Sea Cliff Bridge and along the coastline. Discover hidden beaches, seaside towns, and fishing villages nestled at the foot of rugged mountains.
Other destinations include the Shellharbour Area for ocean water sports, the Kiama area, and its famous blowhole, Merimbula, The Sapphire Coast, Batemans Bay, Eurobodalla, Jervis Bay, and Shoalhaven for spectacular whale watching.
Central Coast
North of Sydney, you'll encounter the spectacular Central Coast region. One way to experience it up close is the 8.5 km Bouddi Walk in the Bouddi National Park. This boardwalk meanders along the coast, only meters above the ocean. It's a must-see destination for nature lovers and photographers.
There are ten other National parks, nature reserves, and the Aboriginal culture to explore along the Central Coast region.
The Entrance is an area where the Tuggerah Lake empties into the ocean through a narrow gap. The Entrance Market is a local event held every Saturday. Not only can you shop for local items and produce, but visitors can feed a flock of hungry pelicans too.
Tourists and locals alike love the Central Coast for its unique shopping, picturesque harbours, uncrowded beaches, charming villages, and rugged coastal terrain. Whether you prefer to relax in a boutique hotel or camp out in one of the national parks, the Central Coast makes for a perfect NSW holiday.
North Coast
The North Coast region of NSW offers so many geologically diverse lands and features. For surfers, there are perfect waves in Yamba and just south, the National Surfing Reserve of Angourie. Byron Bay offers more spectacular beaches and perfect curls.
Lake Macquarie is the largest saltwater lake south of the equator, providing excellent camping, snorkelling, diving, and kayaking.
The two main towns are Newcastle and Port Stephens. Port Stephens has some impressive sand dunes that rival the Sahara in size.
The North Coast is Australia's oldest wine-making region nestled in wide river valleys. Hikers enjoy exploring the extinct volcanic hinterlands. Beach bums can lay on long sandy beaches, go snorkeling and diving on coral reefs in protected marine parks or take a whale-watching cruise. There is always something to see.
Southern Tablelands and Far West Outback of NSW
South-west of Sydney, you'll find the Southern Tablelands region. It offers a variety of accommodations serving local food and wines. The two main cities are Goulburn and Queanbeyan, where your authentic Aussie holiday adventure begins.
Trek further west, and you'll be in the Far West Outback. Experience the desert outback by camping at Paroo-Darling and Sturt National Parks.
The Southern Tablelands are a combination of the tropics and rainforests. Scattered between Australia's richest agricultural lands and unique townships, you'll discover World Heritage-listed rainforests, expansive national parks, accented with rivers and waterfalls.
Your Holidays in NSW Starts in Sydney
Whether you are traveling to New South Wales from out of state or out of the country, Sydney is your first destination. It's the transportation hub of the region.
If you wanted to spend a bit of time in and around Sydney itself you will find there's plenty to do there.
You will also find some of the best hotels in the world in Sydney, so plenty of options if you wanted to have a luxurious stay while you were there.
Sydney is the largest international airport in Australia, and it has an international terminal and a separate regional terminal. From Sydney, you can fly to other regional airports in Newcastle, Ballina, Coffs Harbour, Albury, Port Macquarie, Wagga Wagga, Dubbo, Tamworth, and Armidale.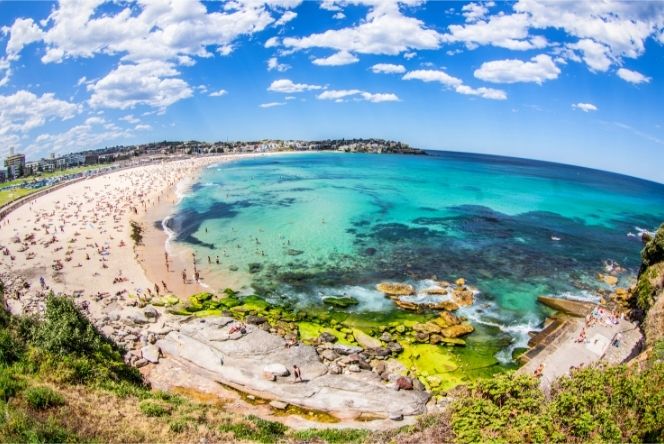 Sydney is also the cruise hub of NSW and has two terminals, the Overseas Passenger Terminal and the White Bay Cruise Terminal. From Circular Quay, the local ferry service can give you breathtaking views of Sydney, the Sydney Opera House, Harbour Bridge, and surrounding areas.
Holiday Deals in NSW
When you search for "holiday deals in NSW" you'll find the usual brands of holiday search companies. For the best experience and deals, start with TripAdvisor. They offer suggestions for places to go if you're not sure where you want to visit in NSW. Under each destination, you can find a tab of "Things to Do." From petting wallabies to wine tasting, you will find this site a great help when planning and budgeting for your holiday.
All the Deals can save you time because they assemble the best travel deals from sites like Groupon, Scoopon, Cudo, Deals.com.au, and a few more.
Discover Australia has a few packages that you won't find on the other sites.
LastMinute.com.au provides good pictures of every hotel and resort that may interest you.
Whether you want a complete tour package or just want to stay in one place, these listing services will help you plan a holiday in NSW.
Accommodations in NSW
It's no wonder that NSW is a tourist destination. There is always a place to stay that fits your style, taste, location, and budget, from 5-star hotels to beachfront hostels and caravan sites. One search engine that can help you find great accommodations in NSW is a website called Holidu. They compile your search criteria from 600 websites to find you the best deal for the type of stay that suits you. Let's get you started.
Luxury Hotels in NSW
Booking.com lists 43 5-Star Hotels in and around Sydney. For one-of-a-kind luxury, you're in for a treat at Wildlife Retreat at Taronga, overlooking the Sydney Harbour. It's a combination of luxury retreat and bushland animal sanctuary. Experience Australian wildlife up close, while pampering yourself with comfortable rooms and gourmet cuisine.
For one of the most breathtaking views and best locations in Sydney, stay at the Ovolo Woolloomooloo. It's perched on top of the historic Woolloomooloo Wharf, a former cargo and wool dock. Ovolo Woolloomooloo offers all the perks that you expect from a 5-star hotel, including pet accommodations.
There are hundreds of hotels in NSW along the coast and in the interior.
Hostels for Budget-Minded Tourists
For budget travelers, YHA is the way to go. They have a network of more than 70 hostels in every state and territory around the country. You can download their app and receive discounts by booking directly. Two hostels that are worth mentioning are Wake Up! Sydney and Ulladulla Lodge.
In downtown Sydney, Wake Up! Sydney is one block from the Central Grand Concourse. There are two sister hostels in Bondi Beach and Byron Bay, all with no cancellation, booking, or deposit fees.
For an out of the way escape, try the Ulladulla Lodge in Shoalhaven. It's walking distance from beaches and the Mollymook bogey hole, an ocean snorkeling spot.
Hostels offer an economical way to experience NSW.
Comfortable Bed and Breakfast
If you prefer more personal and upscale accommodations, Airbnb offers every type of home or condo all over NSW. Visitnsw.com also has a listing of bed and breakfast places available. You can find some luxury homes in this NSW Self Contained Accommodation listing.
The best part about a New South Wales B&B is that you'll have a knowledgeable host who can provide insider tips on tours, restaurants, and exciting locations you might not find by yourself. Of course, waking up to the smells of a delicious, homemade breakfast is a big plus.
The top-rated and pet-friendly Pericoe Retreat is just 12 km from Dubbo. It features a tennis court, billiards, pool, concierge, a sun terrace, and a picnic area.
Crystal Creek Meadows has four separate cottages featuring wood fireplaces and luxury linens. This quiet retreat is a two-hour drive from either Sydney or Canberra in the Southern Highlands and South Coast region.
It's easy to find many clean, quiet B&Bs all over NSW.
Farm-Stay for Families
Taking farm-stay holidays in NSW is a wonderfully family-friendly holiday. Relax and introduce the kids to farm animals at the same time.
Three hours north of Sydney, you'll discover the NSW Tourism Award Winner, Ashmar Farm Stay. It is in the town of Gloucester. On this 500-acre Hereford cattle farm, you can try milking a cow, feed the animals, and help collect eggs for breakfast.
Fifteen minutes north of Port Macquarie, your family can stay at Telegraph Retreat Cottages. Each cottage features a private hot tub. Entertain the family by feeding the farm animals, hike a forest trail walk, or swim in the outdoor swimming pool.
If you want an outback experience, then stay at Corynnia Station, a working station on the edge of the Great Australian Outback. It has a five-star guest rated accommodation for up to twenty people. There are plenty of rural and farm stays all over NSW. Check out this list of farm-stays to sample some of these extraordinary places.
Camping and Caravan
New South Wales boasts 225 National Parks and 18 State Parks. There are over 400 caravan sites in NSW. Start your search with Visitnsw.com's caravan and camping list. The NSW National Parks and Wildlife Service provides a list of Top Caravan-Friendly Sites.
You'll find a convenient caravan site almost everywhere.
New South Wales Has Something for Everyone
Regardless of age, marital status, or travel with children and pets, holidays in NSW have the right accommodations and adventures for everybody.
From surfing to hiking, shopping to biking, it is easy to find a new adventure here. Rugged yet refined, historic yet modern, NSW is the place to go for your next holiday getaway.