The city of Adelaide is attracting an ever-growing number of visitors to its sandy shores. Because of this, Australia's 5th largest city is fast developing a thriving Airbnb market.
You know what that means right? It's time to make sure your place stands out from the crowd.
These days, it is the norm for a host to go the extra mile to accommodate their guest at Edies Place. That being said, you now have to go an extra five or six miles if you want to stand out.
This can be difficult if you are out of town or busy with work. As a result, you will probably let your standards drop at some point. The trouble is, low standards mean low ratings!
This is exactly why a growing number of homeowners are turning to Airbnb management services.
Why Hire an Airbnb Property Manager in Adelaide?
It's simple, the benefits far out way the costs. Let's see why:
A Property Manager Saves Time and Stress
Guests have needs, and taking care of those needs can create huge workloads and mountains of stress.
For example:
You are on call 24/7. You have to drop everything for check-in and check-out. On top of these hassles, there are many hours of cleaning and inspecting to get through.
Hiring a professional company to take care of these tasks will make your life so much easier.
You Benefit From their Experience
There is a science to the Airbnb game. Professionals know exactly how to handle communications, manage cleaning schedules, and get the best nightly rates.
They use analytics to optimize your listing for maximum profitability. Consequently, an Airbnb management team will raise your ratings.
The professional touch is always reflected in the reviews you receive. This is very important because 5-star reviews are the single best way you can attract people to your property.
With that in mind, here is our breakdown of the top 3 property management companies in Adelaide:
Australia's first official Airbnb property management partner.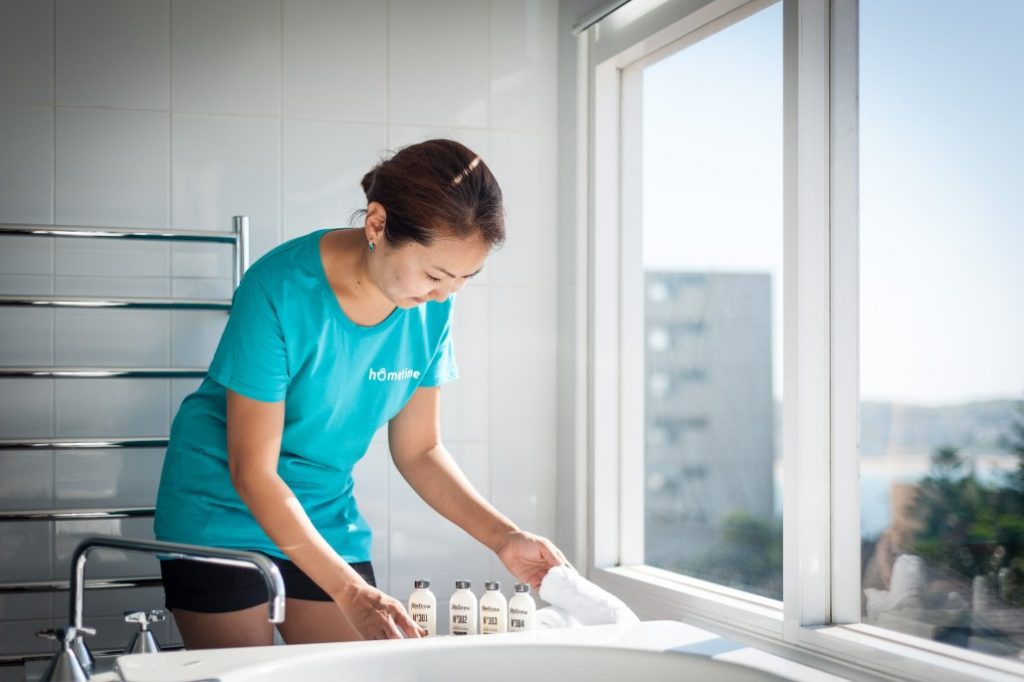 Hometime has quickly become the premier Airbnb management company in the industry.
First of all, their streamlined workflow is designed to maximize your property's value.
Each listing is thoroughly inspected by a property manager.
A professional photographer handles the images.
A Marketing team finds your property's unique selling points.
They use data analysis to adjust your prices in accord with daily levels.
They offer 24/7 guest communications and support.
Housekeeping and maintenance are included.
They create tailored welcome packs for your guests.
This technique has seen their managed listings earn 30 to 50% more than average hosts. It has also increased the occupancy rate of their listing to an average of 87%.
The icing on the cake? Hometime's average of 95% five-star reviews.
How Does Hometime Work?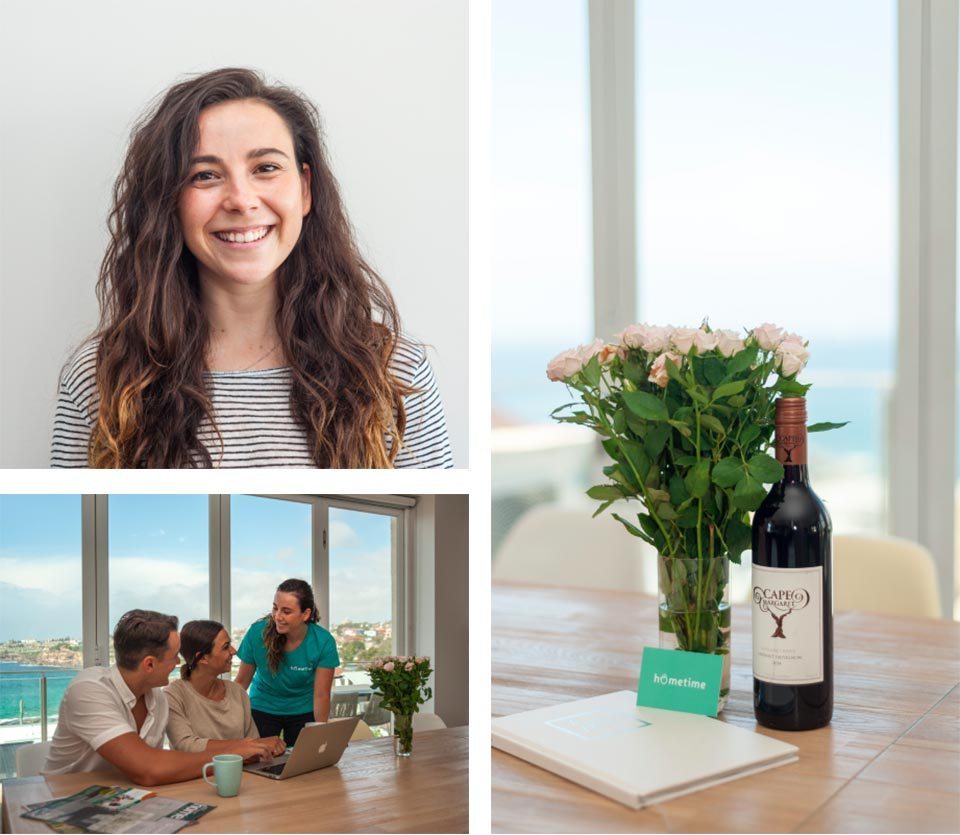 One great perk to working with Hometime is that they don't charge a penny until the money starts rolling in.
To get started, simply complete this form and a hometime representative will visit you for a consultation.
As soon as you are happy and ready to proceed, Hometime will put their workflow into operation on your listing.
Does Hometime offer alternative services?
They also offer an "on-demand housekeeping service".
A great compromise for those who want to manage their own listings while leaving the cleaning to someone else. In this case, Hometime will take provide laundry and linen cleaning to the highest 5-star hotel standard.
You can learn more about Hometime services here.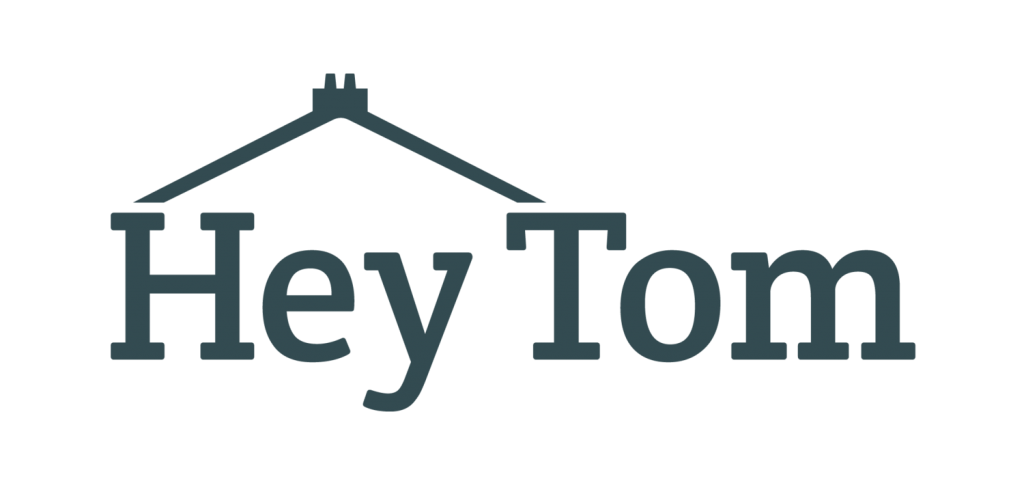 A company that started with just a single property…their friend Tom's house
Since then, Hey Tom has grown into Australia's second-biggest Airbnb management company. They also double up as a property purchasing company so their knowledge of the housing market is on point.
Following the lead set by Hometime, Hey Tom take care of your listing from start to finish. They are a proven success in making sure your property stays clean and occupied.
Hey Tom's services include:
A dedicated property manager.
Listing creation.
Pricing optimization.
Professional cleaning and linen.
Furnishing.
Property Maintenance.
Guest Management.
After their humble beginnings, they are now operational in seven of Australia's biggest cities.
You can learn more about Hey Tom services here.

The name is a bit confusing but the song remains the same.
And Chill is a solid if not exceptional Airbnb property management company. Having started in Brisbane in 2017, they have worked hard to gain ground their competitors.
They have recently expanded into new territories and now hire over a hundred people.
They even offer a few extra features to go along with the usual list of property management essentials:
24/7 operations.
Home styling.
Property inspection.
Price Optimization.
Property insurance.
Cleaning & linen service.
Listing SEO.
Utility Management.
And Chill is also one of the rare companies who have a dedicated copywriter to craft your listing's description.
You can learn more about And Chill services here.
Ready to Hire an Airbnb Property Manager in Adelaide?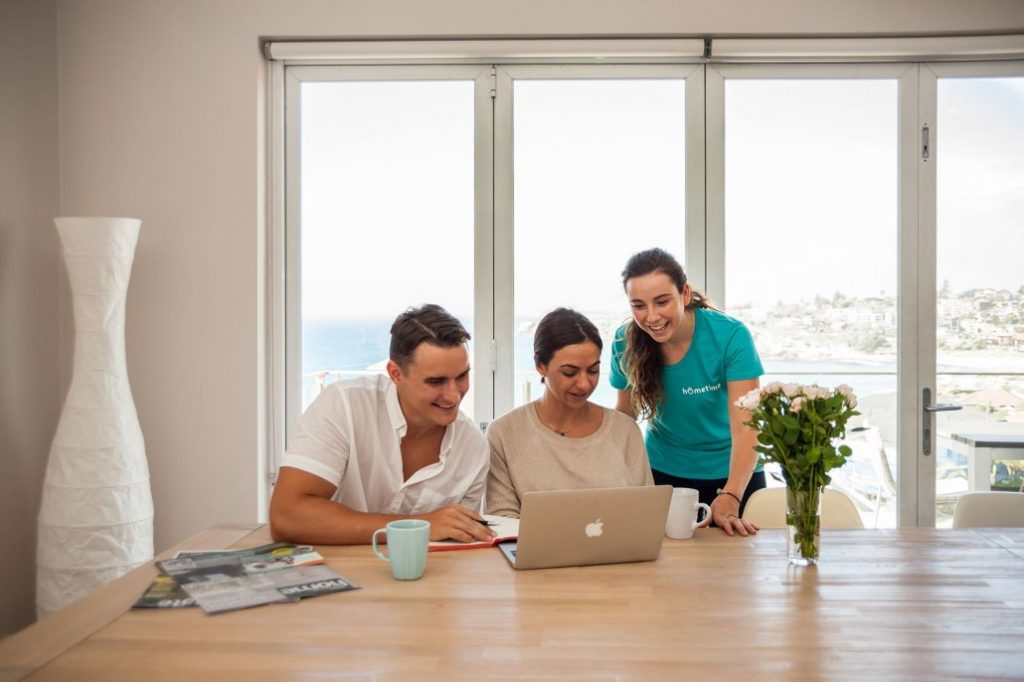 Make no mistake about it, managing Airbnb listings is hard work. To be done right it requires dedication. With companies like Hometime, it's now possible for anyone to have a well-curated listing without adding to their stress levels.
The fact that consultation with Hometime is free really means you'd be crazy to ignore this option.
A good Airbnb property management company will help you make more money, it's really that simple.
Which are your favorite Airbnb management companies? Let us know in the comments below.